Siesta Key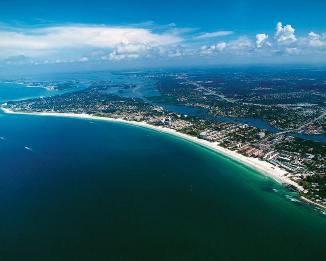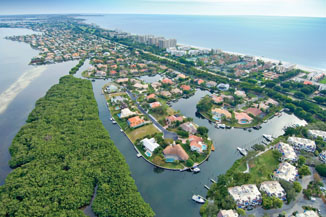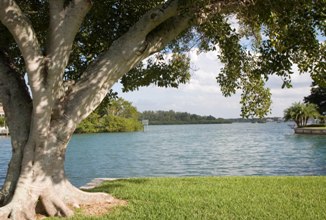 In the late 1800s, Siesta Key was variously called Clam Island, Sarasota Key or Little Sarasota Island, depending on which map you looked at. Early Siesta Key was a beautiful, but hostile, environment inhabited mainly by wildcats and wild boars. Settling here meant a life of hardscrabble survival for those who dared to tame its challenging landscape.
Early settlers, it turns out, were not initially attracted to the natural beauty of the Key and its surrounding waters. They came merely to raise crops in harsh sandy soil that gave very little back. They came because it was the only available property that had not been deeded away to land speculators.
Todays Siesta Key will captivate you the moment you step onto its world-famous powdery white beaches. From sunrise to sunset, Siesta Key's displays its unsurpassed beauty to thousands of residents and tourists throughout the year. Head slightly further inland and you'll discover Siesta Village, complete with eclectic shops, fine restaurants and plenty more to see and do. Venture down Siesta's side streets and you'll find everything from gulf front condominiums, villas and apartments to magnificent seaside estates.
BAY ISLAND - Located on Siesta Key, Bay Island is luxurious island living redefined. Just minutes from world-famous Siesta Key Beach and the charming environs of Siesta Village, residents enjoy a life of relaxation and casual sophistication with the urbane pleasures of nearby Sarasota at their doorstep.



Bay Island is an architectural showcase for large estate manors built in Colonial and traditional beach bungalow styles. Home sites are spacious with breathtaking scenery, including bay and Gulf Views.
HIDDEN HARBOR - Located on the east shore of Siesta Key, directly on Roberts Bay, Hidden Harbor is a quiet neighborhood in a highly sought-after location. Upscale yet laid back, the neighborhood enjoys a central location with easy access to the Siesta Village and world famous Siesta Key Beach.



Many homes in this community are waterfront properties and include dockage for boats and watercraft. Contemporary Florida architectural design is the predominant style of homes in this neighborhood, but a number of custom built properties are intermixed and add their own unique flair.
POINT OF ROCKS - Point of Rocks, near mid-key on Siesta Key, is at the southern edge of magnificent Crescent Beach. Some of the highest ground on Siesta Key the coastal rock formations at Point of Rocks provide a natural habitat for a variety of fish and a wonderful snorkeling destination for underwater enthusiasts.



For centuries, Point of Rocks has been a landmark, especially for mariners. Legend has it that the area is the starting point on maps to burial treasures plundered by pirates.
ROBERTS POINT - Roberts Point, on the north end of Siesta Key, is a neighborhood lush with tropical landscaping and convenient to one of the nations highest-rated beaches, a thriving arts community and charming Siesta Village. Noted for its relaxed island ambiance, Roberts Point features original old Florida beach cottages comfortably co-mingling with multi-million dollar mansion estates. Most of the cottages have been updated with todays most sought-after luxuries, while the imposing mansions have been carefully designed to fit into their natural surroundings.luxuries, while the imposing mansions have been carefully designed to fit into their natural surroundings.
SANDERLING CLUB - Tracing its roots to the early 1940s, The Sanderling Club began as a winter resort on Siesta Key with small carriage homes and charming beach cabanas. A membership-based community, the neighborhood is beautifully planned with spacious home sites, congenial residents and an unparalleled but casual beach lifestyle. The cabanas were designed by the innovative and renowned Sarasota architect, Paul Rudolph, who would later head Yale School of Architecture. The Sanderling Beach Club, also designed by Rudolph, is listed on the National Register of Historic Places.



The Sanderling Club possesses exceptional character and charm, characterized by its lush, natural landscape and understated, yet architecturally diverse, homes with uncommon privacy.
SANDY HOOK - A quiet enclave of distinctive homes, Sandy Hook was developed by its namesake, Mary Rockwell Hook. A pioneer in the study of architecture at a time when women were considered unsuited to the industry Hook designed the first two winter cottages in the tropically secluded community, just off Ocean Boulevard on Siesta Key.
Today, Sandy Hook continues to embody the spirit of Hooks passion for art and architecture. The 42 single-family homes that share this private beach location are living monuments to that passion. For those who prefer, there are condominium residences available in the Sandy Cove section of the community.
SIESTA COVE - Siesta Cove offers the ultimate in luxury and relaxation within an easy walk or short bike ride from world-famous Siesta Key Beach. Boutique shopping, fine dining and the other casual pleasures of nearby Siesta Village are yours to explore and enjoy



A unique neighborhood consisting of island-style homes many with stunning bay frontage the residences of Siesta Cove are nestled into the natural, landscape. Single-family homes and villas are available, mostly rendered in the classic Florida beach cottage style.
SIESTA ISLES - Only a stones throw from world-renowned Crescent Beach, on Siesta Key, Siesta Isles has a well-developed sense of community that offers a relaxed island lifestyle. Just a short walk away is Siesta Village with island boutiques, fine restaurants, nightclubs and live music.



Properties in the neighborhood are amply sized, many with canal or water views. Home styles are upscale Florida ranch designs, with an added touch of island flair.
TORTOISE ESTATES - Located at the southern end of Siesta Key, near Turtle Beach State Park, Tortoise Estates presents an ideal island existence, where residents enjoy quiet relaxation as a mainstay of daily life.



Homes in Tortoise Estates are designed to match their tropical setting, with designs that pay homage to Key West, Grand Cayman and classic Florida-style beach bungalows.