Sarasota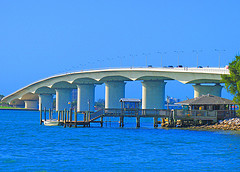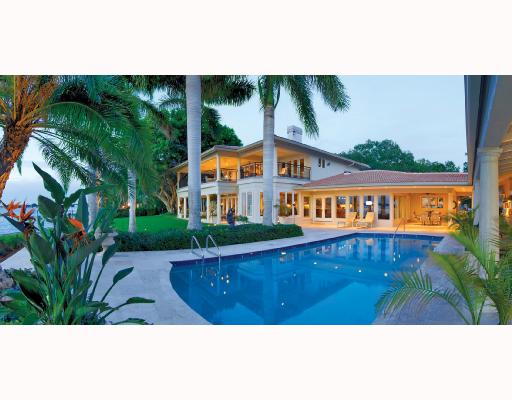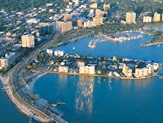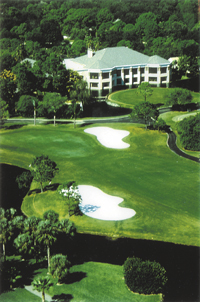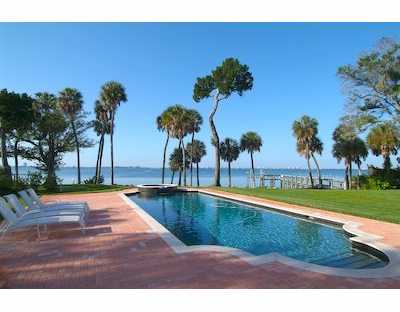 The rich history, vitality and breathtaking beauty of Sarasota has sent many a writer and artist scrambling to put pen to paper and brush to canvas in order to capture its essence. Longtime resident and local historian, Jeff LaHurd calls Sarasota a lyrical name for a lovely and lively area that is always moving forward. Sarasota is that rarest of place that combines vintage small-town charm with boisterous big-city amenities in a way that makes it the envy of municipalities many times larger. Add to this an unparalleled Gulf Coast setting, a bustling economy with a huge philanthropic heart, and a cultural scene of astonishing breadth, and you will understand why Sarasota has etched itself on the heart of so many newcomers from everywhere in the world and every walk of life.



Residential opportunities in Sarasota are as varied as its people, proudly showing off the same colorful and eclectic mix. From coastal castles to classic Florida bungalows; golf course condos to street-side town homes and lofts, your choices are as unlimited as the sun-filled days that stretch before you.
BENTTREE - Located just east of Interstate 75, Bent Tree is a master-planned community designed to celebrate the pristine beauty of its natural setting. The architecture presents an assortment of classic and modern styles and the country club offers exceptional golf and a full calendar of social events.



Living accommodations at Bent Tree range from condominiums to grand estates, with most of the homes centered around the communitys prestigious golf course. A neighborhood revered for its country club style of living, Bent Trees residential mix is an inviting blend of golf aficionados, retirees, executives and families with children.
CHEROKEE PARK - A choice bayside location is the hallmark of Cherokee Park, another of the citys oldest and most beautiful neighborhoods. In its earliest days the neighborhood was considered far from downtown Sarasota, but is now prized as an oasis amid a bustling city.


Although the neighborhood dates back to the 20s, most of the homes were built in the boom after World War II. Styles vary, but most reflect traditional or Spanish styles and nearly every home has been impressively remodeled to preserve the special character of the lovely neighborhood. For young professionals and families who appreciate the convenience of downtown living, Cherokee Park is one of the most popular places to call home.
DOWNTOWN SARASOTA - A city teeming with live theater. An internationally-acclaimed opera house and art museum. A soul-stirring symphony and soaring ballet. Fabulous places to dine as a preludeor postscript to a night on the town.



New York? Maybe. Except, throw in a challenging round of golf in the morning, a powdery white beach in the afternoon and a blazing sunset over the Gulf of Mexico to launch an evenings worth of exciting possibilities. This all adds up to Sarasota Floridas Suncoast and cultural capital where days begin at the waters edge and spill into downtown after dark..



Downtown Sarasota can be anything you want it to be. Its the tree-shaded esplanade of Main Street filled with shops, restaurants, cafes, and gourmet food stores. Its the boutiques, salons and art galleries of Palm Avenue. Its the antique stores and darkened art cinemas at Burns Court, or the quaint and friendly artists colony at Towles Court. Its a mornings jog along the bayfront, lunch beneath the banyans at Marie Selby Botanical Gardens and afternoon high tea sipped in grand style at the Ritz-Carlton. Its a daylong fishing charter that glides from its bayside slip; or a sunny morning stroll amid fresh produce and other open-air delights at each Saturdays Farmers Market..



Residential opportunities are equally eclectic, possessing the same unique blend of possibilities. From the bungalow-rich side streets of vintage neighborhoods, to opulent new bayfront condominiums, downtown Sarasota offers a walk-able lifestyle that oozes with casual tropical charm, the distinct aura of history and the excitement of all things new.
GOLDEN GATE - Once known simply as Cedar Point, its easy to see why this tiny 22-acre peninsula that juts into Sarasota Bay eventually earned the name Golden Gate Point. Much has been done over the years to improve what ultimately became the storied gateway to John Ringlings resort communities on St. Armands, Lido and Longboat Keys. Each time a new causeway was built to link Sarasota with these barrier islands, the span would originate from this previously undeveloped stretch of land.
With the magnificent Ritz-Carlton Hotel as its new neighbor, todays Golden Gate Point is the address for some of the citys most impressive new residential offerings. These include Vista Bay Point and La Bellasara, luxury condominiums that hug the shoreline and command breathtaking city, bay, gulf and sunset views. A short scenic walk is all thats required to transport you to the restaurant, shopping and cultural offerings that have made Sarasota an international destination.
HARBOR ACRES - One of Sarasotas most coveted neighborhoods, Harbor Acres hugs Sarasota Bay just south of downtown. A long-established community noted for its convenience, comfort and eclectic blend of older and newer homes, Harbor Acres is sought-after by families, professionals and executives who prize both its quaint neighborhood ambiance and elegant waterfront opulence. Sandwiched between the bay and a bustling retail and restaurant district, Harbor Acres is within easy walking distance of Sarasota Memorial Hospital, Selby Botanical Gardens and the pleasures of downtown.




Large home sites command beautifully landscaped streets that wind through this stylish and comfortable neighborhood. Many of Harbor Acres original old Florida homes blend beautifully with impressive new and carefully conceived designs. A choice location for boaters, Harbor Acres offers bay and canal front properties with private dockage.
MCCLELLAN PARK - Situated between Orange and Osprey Avenues, McClellan Park, one of Sarasota oldest and most historic neighborhoods, manages to preserve its charm while blending into the magnificent new Southside shopping and restaurant district that lies to its immediate east. Set in a tranquil grid of narrow, winding streets, this lushly canopied neighborhood is an oasis within an oasis.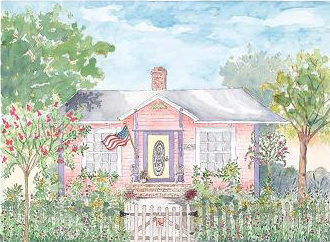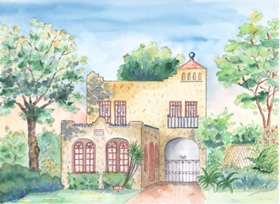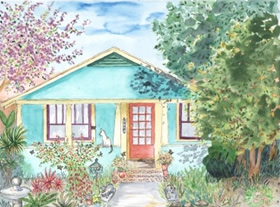 The neighborhood of McClellan Park is an impressive blend of vintage Sarasota residences showcasing old Floridaarchitecture. Many are cottage-style, while others have undergone faithful renovations to become updated properties that still exude the character for which this splendid neighborhood is renowned.
MUSEUM AREA - Similar to so many of its other historic neighborhoods, Sarasotas museum area mixes modern with traditional architecture. Patrons of the visual and performing arts and history buffs alike appreciate its proximity to the Ringling Museum of Art, the Asolo Center for the Performing Arts, New College and the University of South Florida. Homeowners are as eclectic as the selection of homes, ranging from retirees to artists and writers to young professionals and some of Sarasota's oldest families.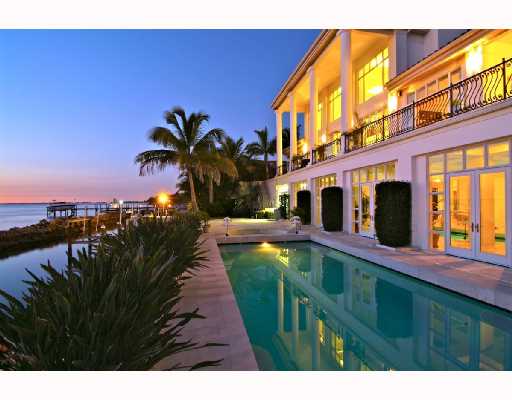 Facing Sarasota Bay some of the city's most impressive and stately residences are to be found in the museum area. And yet, there are smaller, meticulously-maintained homes along the quiet streets of the neighborhood. Towering trees and public parks along the bay add to the quaint charm of the historic area, which was once home to John Ringling and many of his family members, friends and business associates.
OYSTER BAY - Oyster Bay is a lush tropical neighborhood bordering on Sarasota Bay and one of the citys most venerable private clubs, The Field Club. A private and prestigious location, avid boaters will enjoy deep sailboat waterways and sweeping views of the bay. This distinguished location features classic old Florida homes, single-story Florida ranchers, executive residences and mansion estates. Home sites are generously proportioned to make way for large residences, many with water frontage on the Gulf, bay or canals.
PALM AIRE - Two championship golf courses are among the most popular features of Palm Aire, one of Sarasotas most distinguished country club communities. Located on 1,300 acres of scenic natural beauty along University Parkway, Palm Aires convenient location and impressive roster of amenities make it a most attractive neighborhood for families, young professionals and active retirees. In addition to challenging golf, amenities at Palm Aire include Har-Tru tennis courts, a 23,000 square foot clubhouse and an Olympic-size swimming pool. Residential options include maintenance-free condominiums, lushly landscaped villas, single family homes and grand estates.
SOUTHGATE - Formerly a Sun-Kist Orange Grove, South Gate is now one of central Sarasotas most sought-after communities featuring beautifully updated 1950s ranch-style homes. Residents enjoy easy access to neighboring Southgate-Westfield Mall and other upscale shopping venues. Top-tier public and private schools, the beach amenities of nearby Siesta Key and the full array of upscale cultural and urban amenities of downtown Sarasota are also convenient to the residents of South Gate.
THE LANDINGS - Just west side of Highway 41, The Landings is a private gated community located bayside in a retail-rich section of central Sarasota. With neighborhoods noted for their winding streets and stately mature trees, The Landings has become a treasured mainstay of luxury and convenience for residents of all ages. An abundant choice of residential opportunities awaits homebuyers in The Landings. From single-family homes, to luxury bayside condominiums, how well you live is entirely up to you. Famous for its Tree Houses, multi-level town homes named for their deliberate positioning among the tall trees and lush landscaping, The Landings also includes maintenance-free villas and estate homes.
THE MEADOWS - One of Sarasota's most popular and sought-after communities, The Meadows is ideally situated east of downtown Sarasota, near I-75. Offering numerous amenities including golf, tennis, racquetball and biking.The Meadows is noted for its immaculately maintained and environmentally rich resort-style atmosphere. Nearby are some of Sarasotas most upscale new shopping and dining venues. Developed by Taylor-Woodrow Homes, this mature country club community features a wide range of neighborhoods. Over 3,400 residences including garden homes, villas and single-family homes are nicely distributed in a beautiful, 1650-acre setting. This unique setting includes more than 80 stocked lakes, pristine waterways and nature preserves. Winding through the Meadows, there are approximately 17 miles of roads, 14 miles of sidewalks and bike trails, and a 1.7-mile fitness trail.