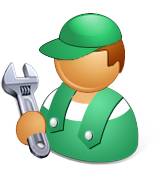 Over the years Wendy has come across People and Services that she is happy to refer. Additionally she is asked by Friends and Clients to share their recommendations. This section is compiled of Professionals that I hope will provide you with resources and additional information. They accept my request to give you quality service. I do not guarantee the quality of work performed. Wherever possible I have included more than one provider of each service.
I hope this Directory will be of real value to you. Once again, I thank you for your business in the past and look forward to taking great care of you and the people that you refer to Buy or Sell a property.
Should you have any questions, please let me know. Also, if you have someone to recommend I would love to hear from you.